We design our Soundstage™ audio systems for your specific vehicle - physically and acoustically. Think of it like tailoring a suit. There's no such thing as one-size-fits-all; you have to measure the person to fit the suit properly, then craft a beautiful suit to those measurements.
We 3D scan the vehicle for precise physical measurements. We use our SoundMAAP™ process to sonically map the in-vehicle acoustics. Then we engineer our audio systems around this data. The result? Concert hall sound quality and a perfect from-the-factory appearance.
UNRIVALED AUDIO QUALITY
We measure the real acoustic response of our speakers in your actual vehicle. The most important step in delivering high quality audio is measuring and understanding the in-vehicle acoustic response. Why? Because every speaker is different in each vehicle. The mounting location, angle, and distances to the listener, other speakers, and surrounding surfaces all significantly alter the speaker's frequency and phase response at the listener.

Want to learn more about the how and why of our process? Click here to read our article in MC2 magazine about how we design our subwoofers for vehicle-specific acoustic perfection.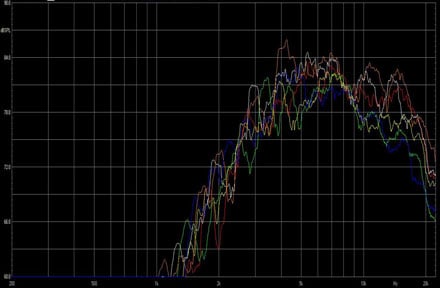 We use our SoundMAAP™ Acoustic Measurement Process: Measuring each speaker's in-vehicle response is a lot harder than you might think. You can't just put a microphone in a car and measure. That's like standing in a room with 1000 mirrors and looking for a single reflection. Because the vehicle cabin is small and highly reflective, it is extremely difficult to separate the signal from the many orders of reflected noise. We've spent years developing our own SoundMAAP™ software and process to do just that. No one else in the aftermarket industry does what we do or can match our expertise in this area.
We Engineer Acoustically-Tailored Crossover Networks: Once we've measured the actual in-vehicle response of the drivers, we use that data to design true vehicle-specific crossover networks. This is the only way to get the kind of accurate, phase-coherent response we achieve. Each speaker reproduces only a range of frequencies, and those frequencies have to be divided up to each speaker. This is done by the brains of the system – the crossover network, the most important part of any high quality audio system.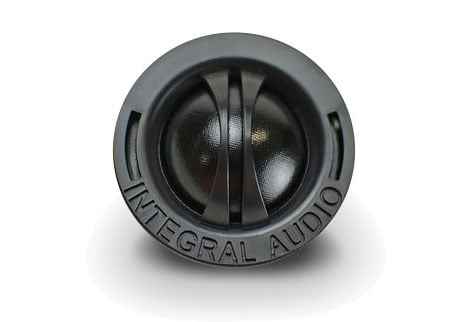 We Use Our Own Ultra-High Quality Speakers & Components: Working with some of the best build-houses in the industry, our engineers have developed a complete range of Soundstage™ speakers for our systems. We use state-of-the-art Klippel®-optimization to perfect each driver for each application, from the tiniest tweeter to the sweetest midrange to the toughest subwoofer. Our speakers are manufactured on the same production lines as some of the most well-known high-end brands, to the same or better standards. If you think you're getting higher quality speakers in a competing system, think again.
We Don't Re-invent the Wheel...Unless We Have To: To keep costs low we use commercially available components when we can - if they exist and meet our stringent requirements. But if they don't, that doesn't stop us. We have the engineering and manufacturing capability to make any and every thing we could possibly need for your vehicle. Like the subwoofer remote level control here. There was not a control available that would interface properly with the factory systems in BMW's and MINI's. So we designed and made our own, from scratch.
We Design for Your Vehicle
Every single component of our systems is a perfect fit for your vehicle. We 3D scan the vehicle so we know the size and shape down to a tenth of a milimeter. Traditional methods of hand-crafting mold masters have their place, but they just can't compete with the accuracy of a structured-light 3D scanner. For everything from mounting brackets and adapters to determining exact cut-lengths for our wire harnesses, the accuracy and precision of 3D scanning results in perfect-fitting parts.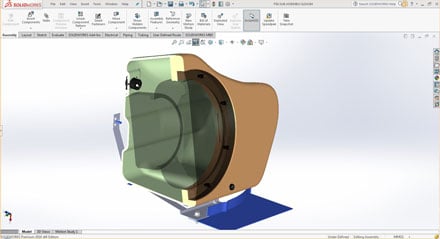 Every part is precision engineered. We import that 3D scan data into Solidworks and other CAD packages and create parts that fit exactly where and how they should. The power of CAD combined with the accuracy and precision of our 3D scan data allow us to create parts that are exactly the size and shape we need them to be.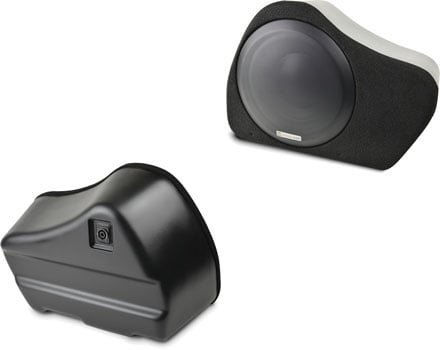 Tooled, production parts. Our products look just like original equipment because we make them the same way. Custom injection-molded tweeter housings that snap-fit into the OEM mounting bracket. Molded composite subwoofer enclosures that are consistent and precise from the first part to the thousandth part. Stamped steel powder coated sheet metal brackets. Yep, all those things.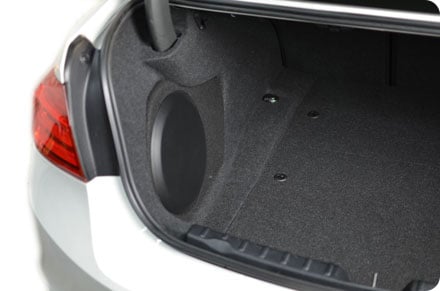 The result? Seamless integration. Thoughtful design, exactingly engineered, precision manufactured. Parts fit perfectly, look great, and function flawlessly.
We Don't Compromise Space or Appearance
Our Soundstage™ systems create no visual change to your vehicle. We design our systems so that components are hidden in the factory locations, completely invisible. The rare components that are visible, like our Phantom™ subwoofer for the MINI Cooper, is designed to blend seamlessly into your vehicle's interior - with the subwoofer hidden beneath a false floor that creates additional storage space, and the amplifier hidden behind an interior trim panel.
We design every part with space and appearance in mind. Because we design and manufacture every component of our systems, we can design in ways that competitors can't. Example: since we make all our own printed circuit boards, we designed this crossover for the MINI Cooper to fit behind an armrest cover.
Easy Plug-n-Play Installation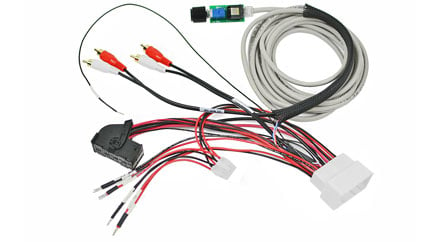 SMARTConnect™ vehicle wiring harnesses. Our Soundstage™ systems connect to your vehicle with our SMARTConnect™ vehicle wiring harnesses. We reverse-engineer the connectors and electrical system and source OEM connectors. Or, we build our own if we need to. Each connection is simple plug-n-play. No cutting wires, no potential damage to the vehicle.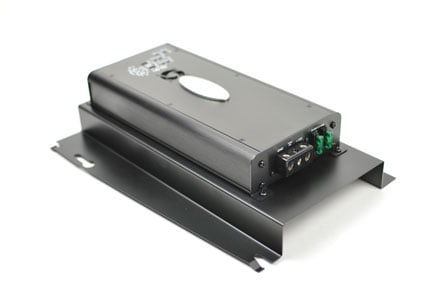 We use existing factory mounting points. Like this bracket that slides right over existing mushroom studs in the vehicle. No cutting, no drilling, no screwing. Nada. Installation is easy and, if you have a leased vehicle so is un-installation.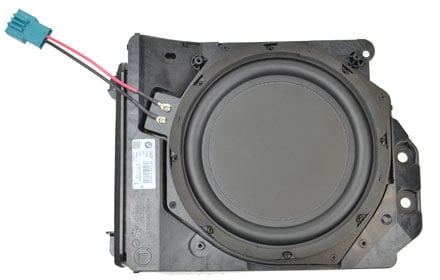 Easy drop-in installation of components. Since every part is designed in CAD on top of the actual vehicle scan data, every bracket fits perfectly, every screw hole aligns precisely. No need to modify the vehicle or the components - everything is 100% custom-designed for your specific vehicle.
The best installation instructions you've ever seen. Thinking about doing the installation yourself? We've got you covered with our incredibly detailed and thorough step-by-step installation guides. If you can handle basic around-the-house DIY projects, you can handle installation of our audio systems. All the hard work is already done for you, the rest is easy!