SoundstageDSP™ for BMW 2-Series Coupe & Convertible
SoundstageDSP™ for BMW 2-Series Coupe & Convertible
Feast your ears on the ultimate audio upgrade for your 2-series BMW. Stunning clarity and realism, full spectrum frequency response, and tremendous output capability from a true 3-way audio system. The SoundstageDSP™ draws from over a decade of intensive research and development.

We put the money where it matters - and where research has shown it will make a meaningful improvement. No visual or physical changes to the vehicle - no drilling or cutting of wires, 100% reversible and suitable for leased vehicles. Easy plug-n-play installation.

If you have any questions please Contact Us - we're happy to give you a call to discuss
System Design
SOUNDSTAGEDSP™ AMPLIFIER (SSDSP-PS850)
Built for us by the solid-state wizards at Arc Audio, the PS8-50 delivers more than 900 watts of true RMS power. Don't be fooled by competitor claims of peak power, or believe that all amplifiers are created equally. Clean power - lots of it - low distortion and noise, and well behaved clipping behavior are the hallmarks of this Robert Zeff-designed, ARC audio-built powerhouse. Powerful onboard Analog Devices SHARC-powered DSP gives us tremendous control to implement our SoundMAAP™ driven filtering and equalization.
UNDERSEAT WOOFERS (IASS-8SA)
Purpose-built for the unique acoustic parameters of the BMW factory underseat enclosure, our IASS-8SA underseat woofer utilizes a unique design to be able to retain a traditional bottom-mount motor structure rather than the Xmax and surface-area limited top-motor design of the factory woofers (and our competitors).
100MM MIDRANGE DRIVERS (IASS-100M)
This is the most important speaker in the entire system - as we say here, music lives in the midrange. Our IASS-100M midrange is a work of art. Phenomenal engineering, damped yet ridged CURV composite cone, cast aluminium basket, and powerful neodymium motor yield an efficient, low-distortion driver that truly brings the midrange to life.
DOOR CROSSOVER (F87.MT-XO)
More than any other component, this is what sets us apart from our competitors. Experienced engineers and audiophiles zero in on our crossovers immediately - they recognize that this is arguably the most important component in the entire system, and that no one else is designing and manufacturing vehicle-specific passive crossovers. In BMW's there is no direct wiring access to the midrange and tweeter, making a passive crossover network an absolute must. Look closely at competitors products - all you'll see is a simple capacitor in place of our extensive network on a custom-built PCB.
25MM SILK-DOME TWEETER (IASS-T1C)
The high-end just sparkles with our IASS-T1C 25mm Silk dome tweeter. Low Fs, low-distortion, and high power handling from this ferro-fluid filled gap tweeter, along with good dispersion and well-behaved low-end result in a match with the midrange that is seamless.
OEM MIRROR SAIL TWEETER MOUNTS
For vehicles that did not originally have them, we include the OEM-style mirror sail tweeter mounts.
SMARTConnect™ SIGNAL WIRING HARNESS
100% plug and play wiring, zero cutting or splicing. It doesn't get any easier or any cleaner.
POWER WIRING HARNESS
Be skeptical of competitors products that pull power thru the existing factory harness. You simply can not pull the amps required for serious power via the small gauge factory wiring and fuses. Our large gauge, highly flexible clean power wiring is pre-treminated and cut to vehicle-specific lengths to enable the power delivery you need without complicating the installation one bit.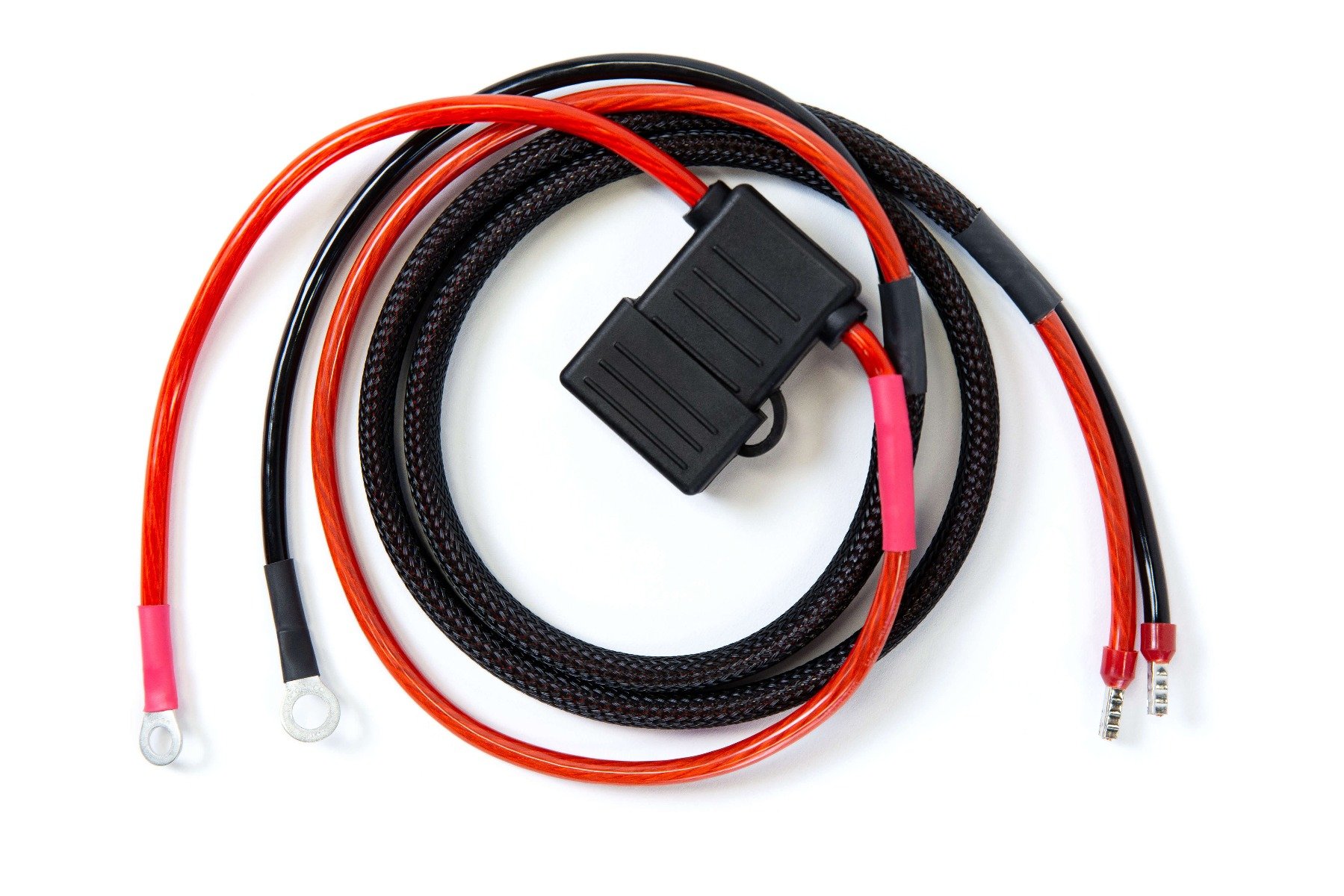 Find an Installer near you:
Looking for a qualified professional to handle installation for you? Check out our Find An Installer page.
Do it yourself:
Prefer to do it yourself? We've got you covered. Our installation instructions are the best around. If you can handle basic around-the-house-DIY projects, you can handle this.
Covers all 2-Series Coupe [F22], Convertible [F23], and M2 [F87] models, years 2013 and up





These are some of the most common questions about our SoundstageDSP™ for the BMW 2-series. Still don't see what you're looking for? Ask Us and we'll get you an answer lickity-split.
Do you replace the rear speakers?

Why do your DSP systems still include the passive crossovers? Don't the amps/processors provide the same functionality?

This is a great question.  The answer is that they do, but you don't have access to the front midrange and tweeter individually - in the BMW OEM systems they are wired in parallel on a single amplifier channel, and there is only one set of wires running into the door.  Unless you want to start cutting wires AND running wire into the doors (NOT a fun or easy task), you have to keep them on a single channel and you'll need a passive crossover.  Our competitors - all of them - do the same thing the OEM systems do and simply use a capacitor on the tweeter and nothing on the midrange.  I can't tell you how detrimental this is to your sound quality.  In addition to having midrange and tweeter duplicating everything above the crossover point, you also have no low pass on the midrange and completely expose the breakup mode.  The breakup mode is the point at which the driver cone stops behaving as a piston and basically starts wobbling/rippling/etc - this is very bad, especially at any kind of volume.  On top of that, having only a capacitor on the tweeter is just a 1st order/6dB per octave slope.  This means that to adequately protect the tweeter at lower frequencies you have to push the crossover point very high.  This is exactly what you don't want to do - you want to have that tweeter playing as low as possible.  You want as much of the higher frequency range coming from the tweeter as possible - the tweeters are much better positioned (and suited) to producing these frequencies.  They are up high and pointed towards you (i.e. more on-axis).  The midranges are further off access and lower down.  In the OEM (and our competitors) systems, the tweeter crossover point is at about 8kHz.  In our Soundstage systems it is around 2kHz. The difference this makes can not be overstated.